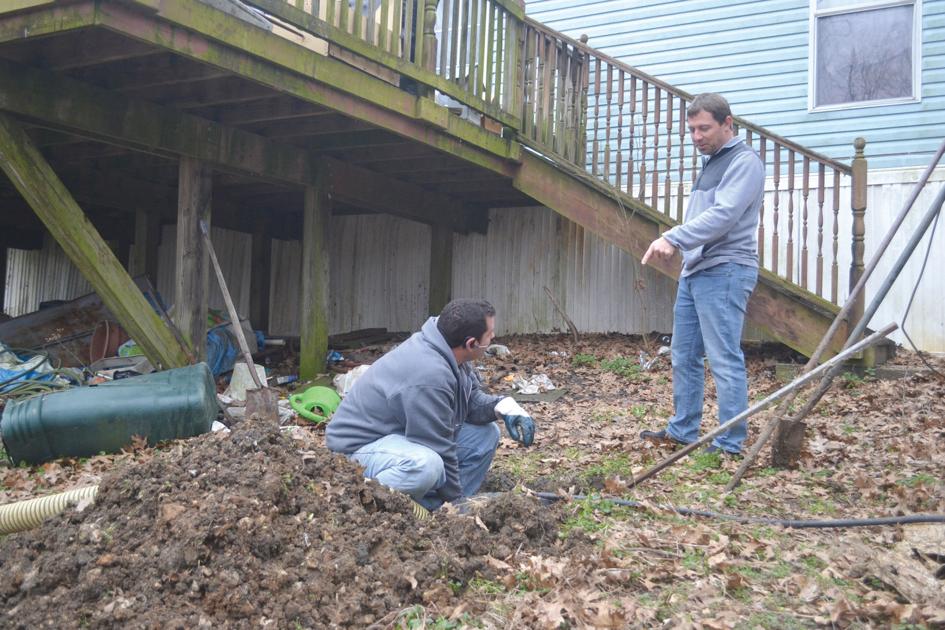 The Taney County Environmental Services Department is now accepting applications for its 2020 Septic Tank Pump Out Program.
Since it's inception in 2014, the pump-out program has serviced 2,478 properties in Taney County, and in 2020, Taney County Environmental Services Department Program Director John Soutee said they have the opportunity to add up to 500 more properties to that number.
"How the program works is that owners of single-family residential property are eligible to have their septic tank pumped out, and the county will be responsible for 100% of that cost for the actual pump-out," said Soutee. "The only thing that the property owner is responsible for is to locate their septic tank and have their access hatch available, so the pumping contractor can remove the hatch when they arrive on sight and go about their business of servicing the tank."
Soutee explained that in order to qualify for this free service, property owners must meet three main criteria.
"No. 1 is you have to be on a septic tank and a lateral field. We do have some subdivisions in Taney County where you may have a septic tank, but it may flow into a community wastewater system. So that would not qualify. You do have to have a lateral field and a septic tank on your property, and you can not have public sewer service available," said Soutee. "Those are really the two main things. Then, based on the guidelines of the program, we will pump a septic tank out once every four years.
"If your septic tank was pumped out less than that, like two or three years ago, and not four years, then you wouldn't qualify until that four-year criteria is met again."
Taney County residents who had their septic tanks pumped out in 2016 are now once again eligible to apply for this free service.
Residents who had the service done in 2014 or 2015 and have not yet received a second pump-out are now also eligible to submit an application.
"This year again we're using Boerman Septic Service, a local septic tank provider here in Taney County. How it works is a property owner would be responsible to fill out an application. It's only a one-page application, and it just takes a few minutes to fill it out. Then I would review that," said Soutee. "Then if they meet all the criteria, then they would be assigned an application number and then I would contact them and let them know what that application number is and I would give them the number of Boerman Septic Tank Service."
Soutee said he then likes to take a step back and let the property owner contact Boerman themselves to set up a time and date for the pump-out and to ask any questions about the service.
Once Boerman conducts the pump-out, they then bill the county directly, so the property owner is not responsible for giving any money to have the service completed.
Soutee added that he likes to encourage people to have their septic tank pumped out every few years, even if they think there is nothing wrong with their tank.
"Some people think that as long as their septic tank is working that they shouldn't have to have it pumped out, but what I try to explain to them is that it's just like your car. If you never open the hood, you really don't know what's going on in there," said Soutee. "People should have their tank pumped out just to make sure that they're working fine, and the only way to do that is to just go through the exercise of doing it."
The funding for this program is made possible by the half-cent wastewater capital improvement sales tax, which was originally approved by Taney County voters in 1993 and re-approved in 2000.
"The pump-out program is just a small piece of the benefit of that sales tax money, but it's an important benefit. Because that's real money that stays in the property owner's pocket when we take care of that septic tank pump-out for them," Soutee said. "One thing about this program is that it takes less than 1% of the annual revenue that is coming in through the sewer sales tax.
"Probably about 0.8% or less to fund this program that does a world of good for people out there."
With hundreds of Taney County residents taking advantage of this program each year, Soutee said there are many who are extremely thankful that the county provides this service.
"A lot of people, they just can't thank the county, the county commissioners and Taney County enough for the program. It's a great program. Some people do it just because they're concerned about the maintenance of their septic systems, but some people do it because they're having a hard time meeting ends meet and it maybe the difference between putting food on the table or pumping the septic tank out," Soutee said. "This program has helped many people in that situation that maybe economically disadvantaged, but it's not an income based program by any means. It's a program for the taxpayers of Taney County that pay into that sewer sales tax."
County residents interested in participating in the program or learning more information can obtain an application by visiting taneycounty.org or emailing Soutee at jsoutee@co.taney.mo.us.