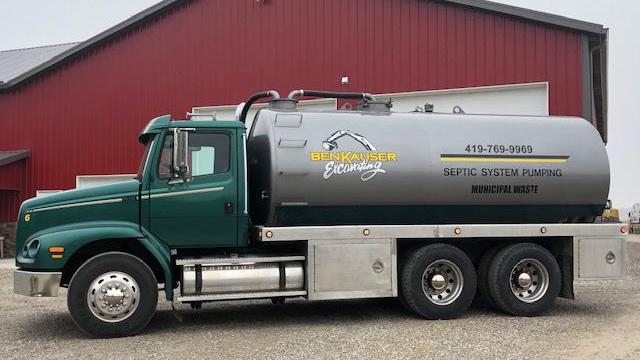 PAULDING — Kauser Excavating LLC has purchased a truck and is expanding to offer pumping for existing septic systems.
The new business venture was announced Thursday by Paulding County Economic Development.
Kauser Excavating LLC, 850 W. Harrison St., Paulding, was established in 2013 when Ben Kauser, a fourth-generation member of the Kauser family business, broke away from the John Kauser Trucking Service in Paulding with the goal of adding to the family's business offerings.
Some of the excavating work included the installation of new septic systems, or the repair of existing ones, which led to a growth opportunity for Ben.
The newly purchased truck also is equipped with a sewer jetter that can clear plugged sewer lines.
According to a press release issued by the company, Ben and his staff "will continue to handle the daily operations of running the pumper truck, but there is opportunity to grow and hire more employees if the demand warrants the need."
The new Kauser Septic Service is currently available in Paulding, Putnam, Defiance, Van Wert and Williams counties. The company reported it is working to obtain an Indiana license as well.