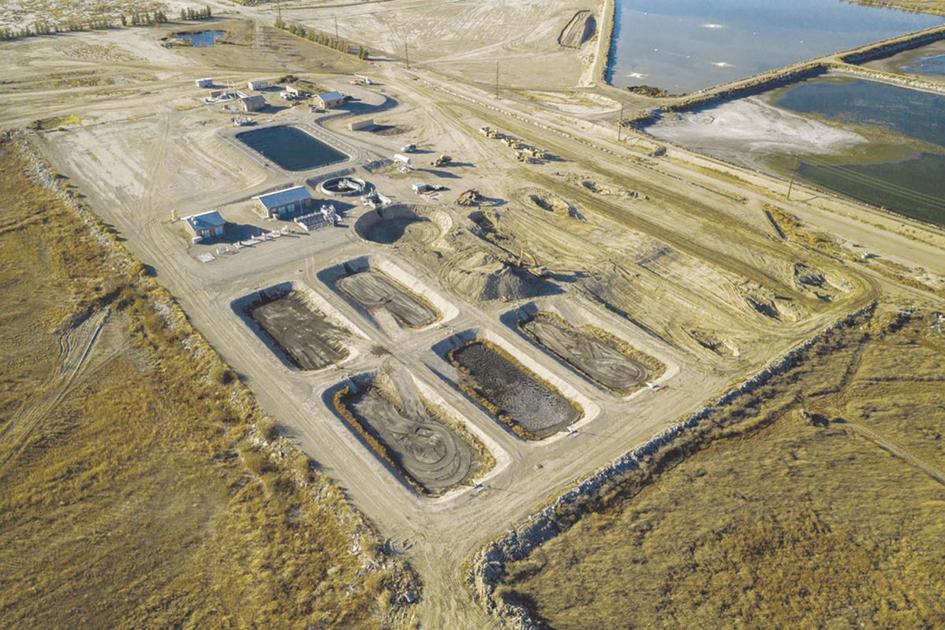 ROSAMOND — Rosamond Community Services District will no longer accept waste from septic tank haulers when its expanded and revamped wastewater treatment plant is operational, and will remove the infrastructure to accept this outside source of wastewater from the construction project, the Board of Directors decided Jan. 16.
The service was deemed too costly to offer, given the risks of a contaminated load causing the plant to shut down, possibly for an extended period, General Manager Steve Perez said.
The treatment plant will use a biological process as part of cleaning the wastewater — essentially microscopic "bugs" that break down substances — that could be killed off by contaminants introduced through the septic tank waste, such as caustic materials, he said.
In analyzing the operational costs of offering the service, District staff calculated it would require hiring two additional employees to ensure every single load received through the septage service is tested prior to its entry into the treatment system, Perez said.
"We do not want to experience a shut down of our plant if we get a 'hot load,' " he said. "We have no idea where they're picking their loads up."
The costs associated with the construction of the receiving facility and its operations don't stand up when compared to the revenue generated by the service "to take a chance at a plant shut down," he said.
The costs of a shutdown include the potential for violating regulations, as the plant will be required to continue collecting wastewater from the District's sewer customers, even while the treatment process is being restored. There is a storage basin designated to collect such wastewater that can hold about seven days' worth at full flow capacity, Public Works Manager Brach Smith said.
Beyond that point, the untreated wastewater would spill into an unlined emergency containment pond, which would be considered a spill for regulatory purposes and could result in fines or other enforcement actions.
Additionally, a survey of the septic haulers who use the plant now show nearly all are from outside the area and are not serving Rosamond customers, Perez said.
The wastewater treatment plant will continue to accept loads from existing haulers during the ongoing construction period, until the new plant is operational.
Eliminating the septage receiving station from the construction project will result in estimated savings of $500,000, Perez said.
Not taking in the outside septic tank waste will also free up capacity in the treatment plant that could allow for sewer service to an additional 2,000 homes, he said.
Because the revamped treatment plant will be a water reclamation plant, which will produce water cleaned of nitrates, then percolate the resulting water into the ground.
This is intended to not only resolve the nitrate contamination problem with the regulators, but also recharge the aquifer, allowing the district to pump more groundwater.
Therefore, the more wastewater that is treated by the plant, the more groundwater available to be pumped, Perez said.